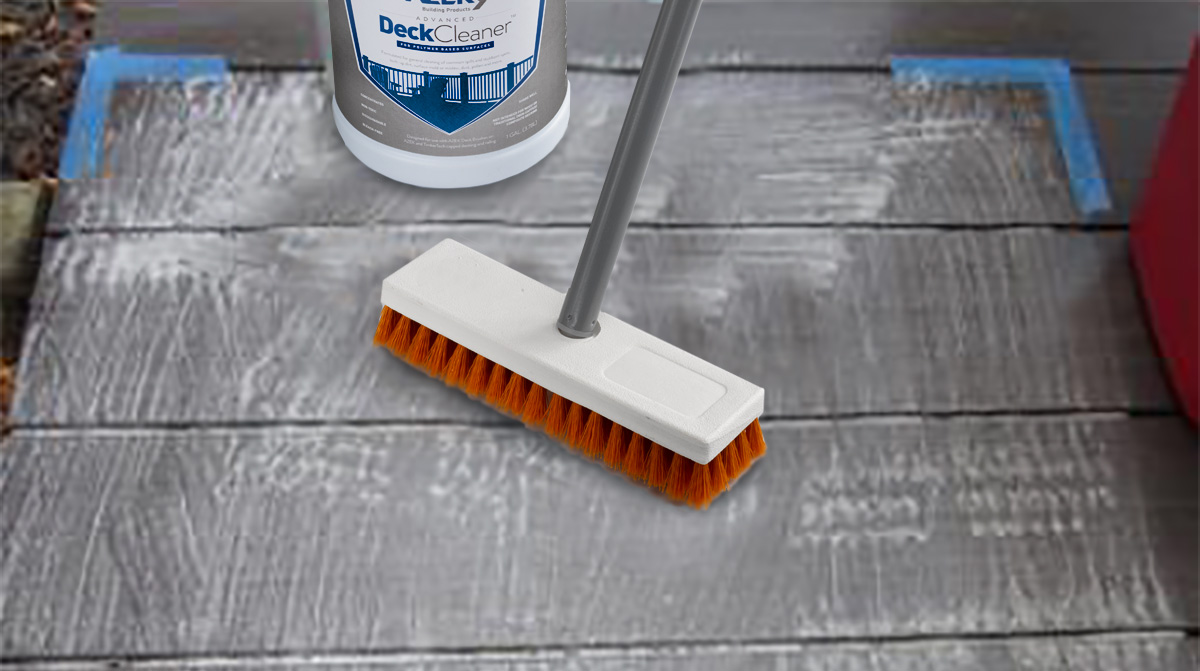 Versatile
Works well for cleaning an entire deck or for spot treatment on stubborn spills and stains, as well as mold and mildew growth.
Worry-Free Cleaning
A safe, non-toxic, bleach-free, and biodegradable formula.
Concentrated
When properly diluted, a single 1-gallon bottle yields 4 gallons of cleaner to clean approximately 1,000 square feet of surface area.
Specially Formulated
This effective formula was created specifically for TimberTech AZEK, PRO, and EDGE Capped Decking, Porch, and Railing—guaranteed not to damage products or compromise warranties when used as directed. Also can be used for DrySpace and Pavers.