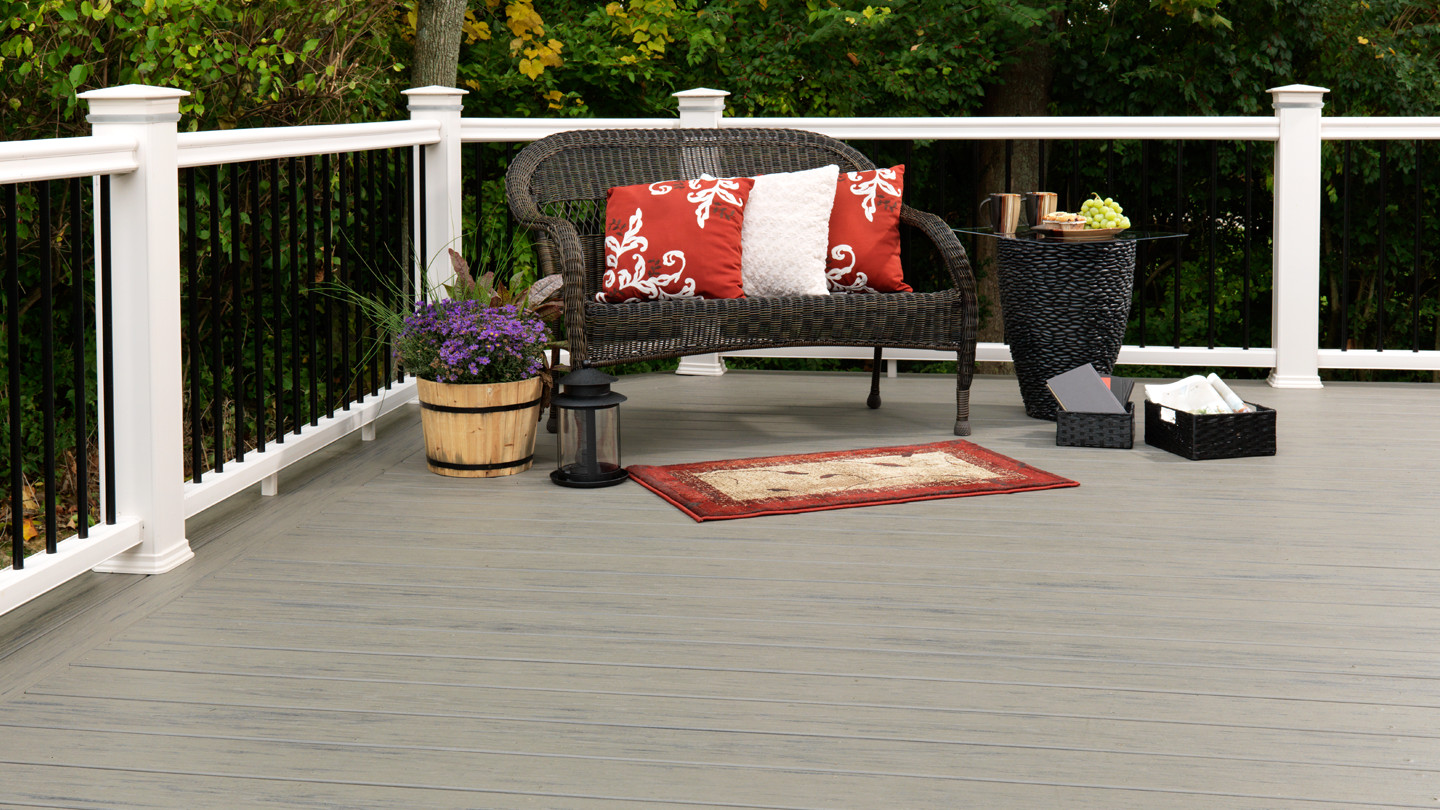 Like wood, but tougher. At TimberTech®, we know life's tender moments happen on our tough decks. So we make them durable enough to withstand almost anything your family, friends, and the elements dish out. It's important to us that your deck looks gorgeous year after year, so we don't cut corners. We even cap the bottom of the deck board—a step some manufacturers skip—because TimberTech's got your backside.
Enjoy the benefits of strong and lasting TimberTech capped composite decking:
Tough
Proprietary composite core capped with
a protective polymer shell on all 4 sides
Enduring
Stands up to harsh weather; resists
stains, scratches, and fading
Durable
Resists mold, mildew,
and moisture damage
Beautiful
Texturized to retain the integrity
of real wood graining
Low Maintenance
Quick and easy installation,
no annual sealing or staining
Protected
Comes with 30-year fade-and-stain
and limited lifetime warranties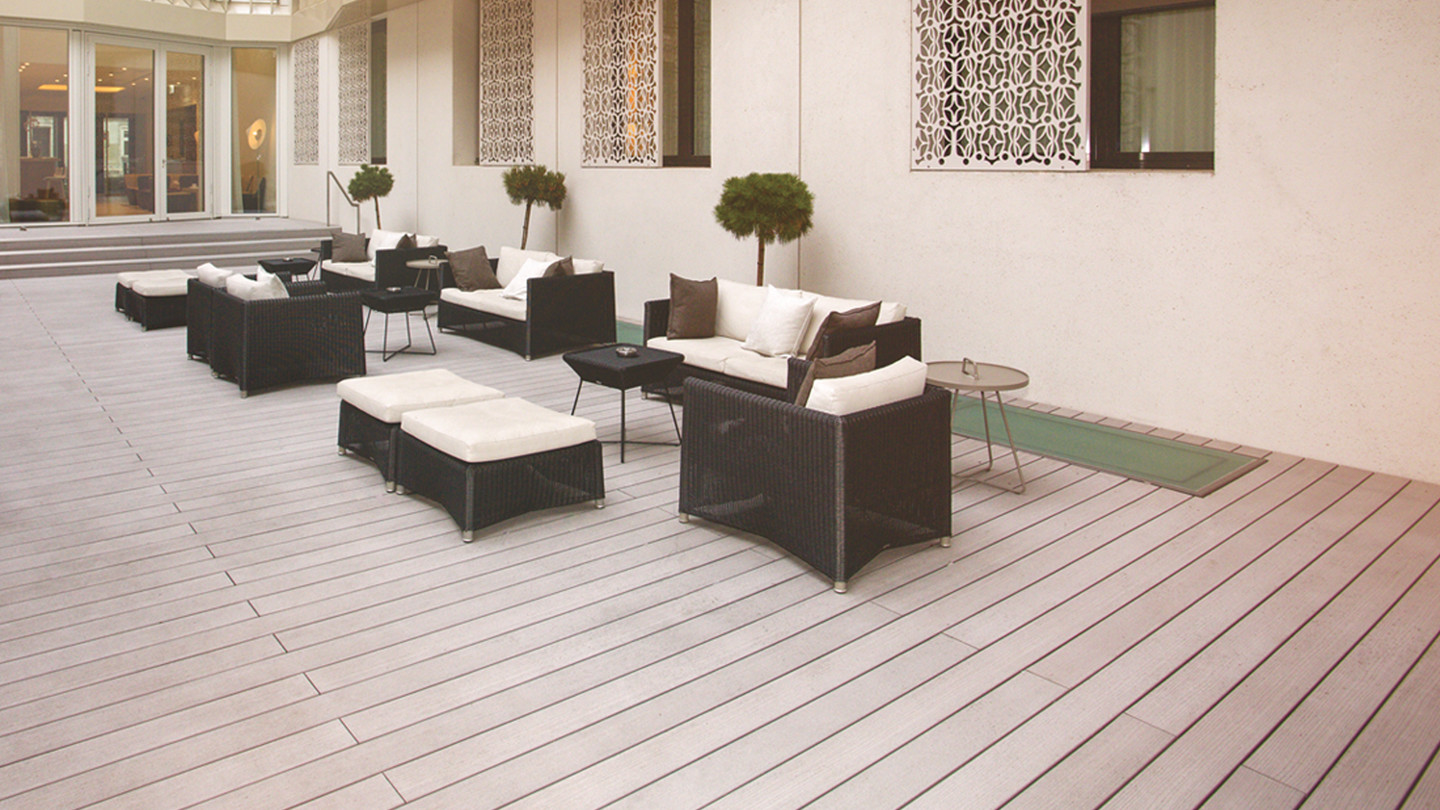 When the decking gets tough, the tough get decking. And it all starts with understanding your options. TimberTech® makes it easy to understand the value of TimberTech versus wood.
Wood Composite
TimberTech: ReliaBoard®, TwinFinish®, DockSider™ Collections
TimberTech's composite decking is made of plastic and wood fibers, making it more resistant to the elements than traditional wood. Composite boards are splinter-free, and upkeep is low stress; there's no need to seal or stain your deck for protection annually like with pressure treated wood. A balance of affordability and aesthetics, these practical, low-maintenance decks are a great option.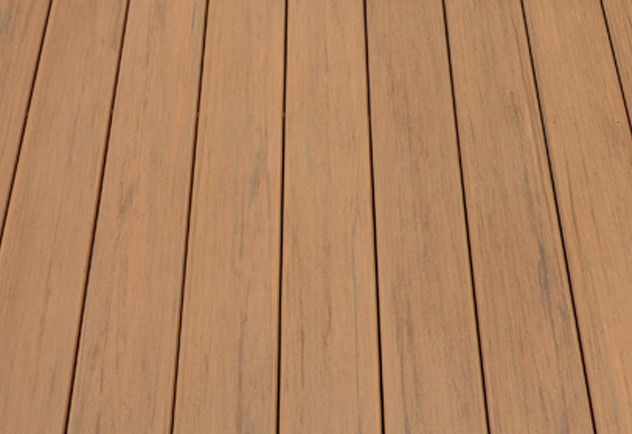 Capped Wood Composite
TimberTech: Legacy, Terrain, Tropical Collections
With the look and feel of real lumber, capped composite decking offers the charm of traditional wood without the hassle of frequent maintenance. TimberTech's composite core is made of plastic and wood fibers and surrounded with a protective cap on all four sides and every groove. While most manufacturers cut corners and neglect the bottom of the deck board and groove, TimberTech goes the extra mile, making your deck strong enough to resist scratches, stains, and fading. It's a high-end look with added strength and a competitive price point.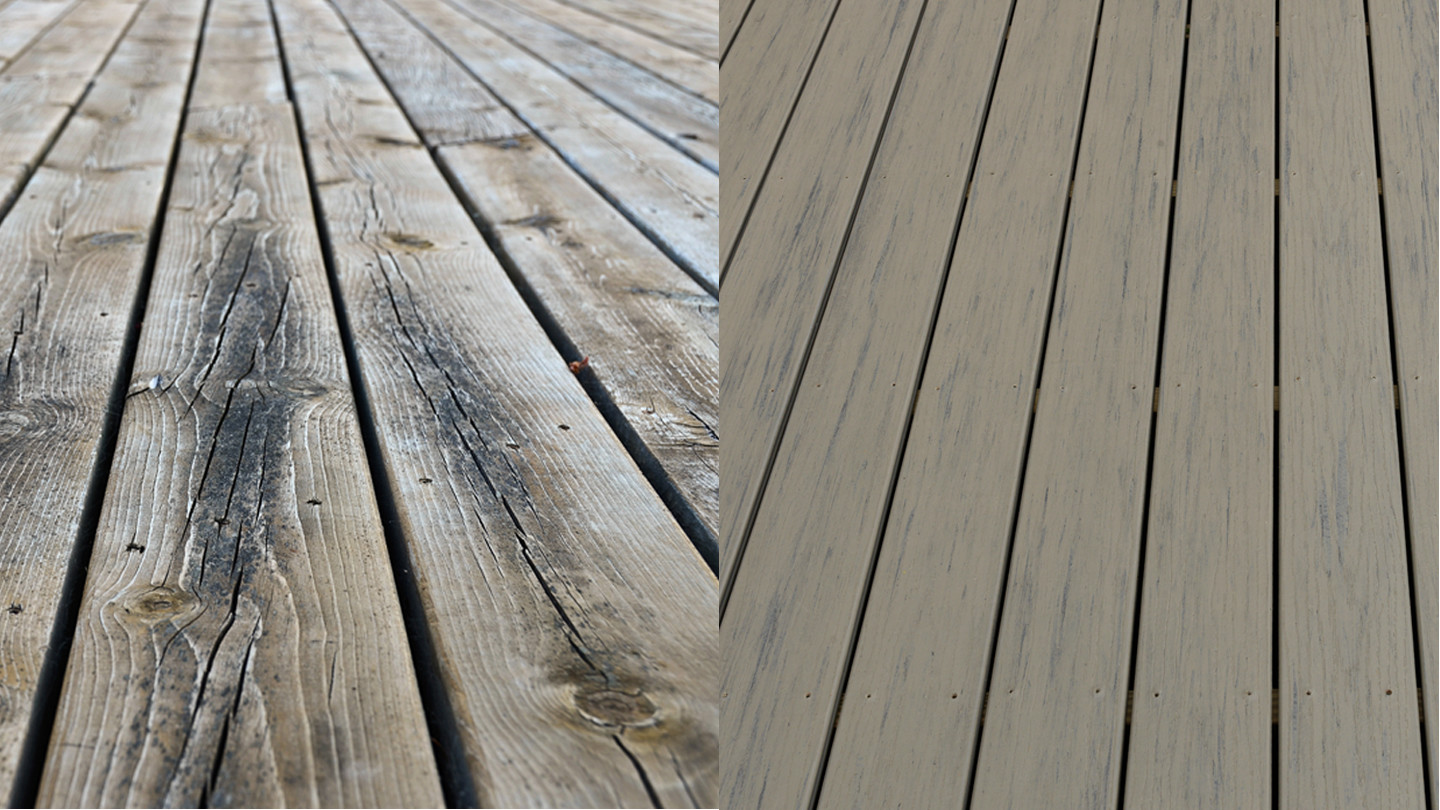 Save the Understructure,
Change the Surface
Save time and money using TimberTech® composite decking to re-plank your existing deck instead of starting from scratch. When an old wooden deck becomes warped, splintered, and rotten, it's easy to re-plank using TimberTech composite or capped composite decking. Replacing wood decking with TimberTech decking gives you more time to enjoy your outdoor space as yearly staining and painting will no longer be necessary. And, as for rotting and splinters, well, they too will be a thing of the past.
Benefits
Faster installation
Cost effective
No more painting, staining or sealing
Adds value to your home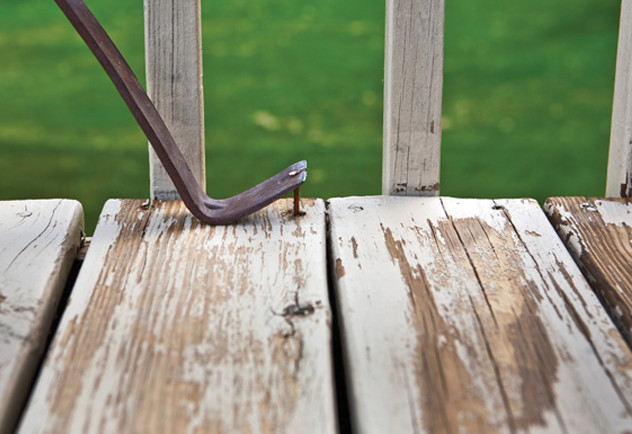 Step 1
Remove old deck boards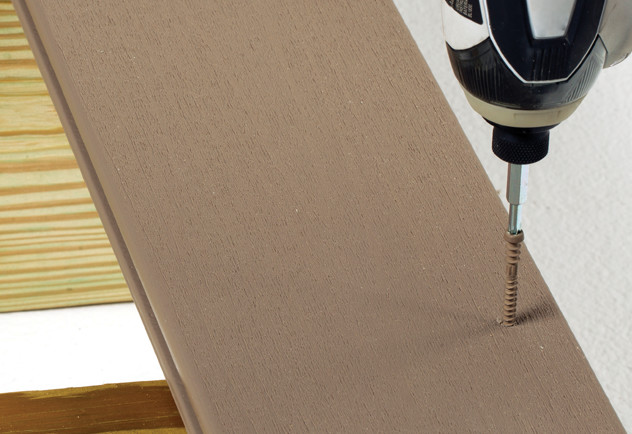 Step 2
Face fasten the perimeter boards
Sustainable
Living
TimberTech products help create a more sustainable world—one piece at a time.
Clean Manufacturing
Product Development
Community Involvement
Read more